What We're Drinking Now: 2006 Tahuantinsuyo Malbec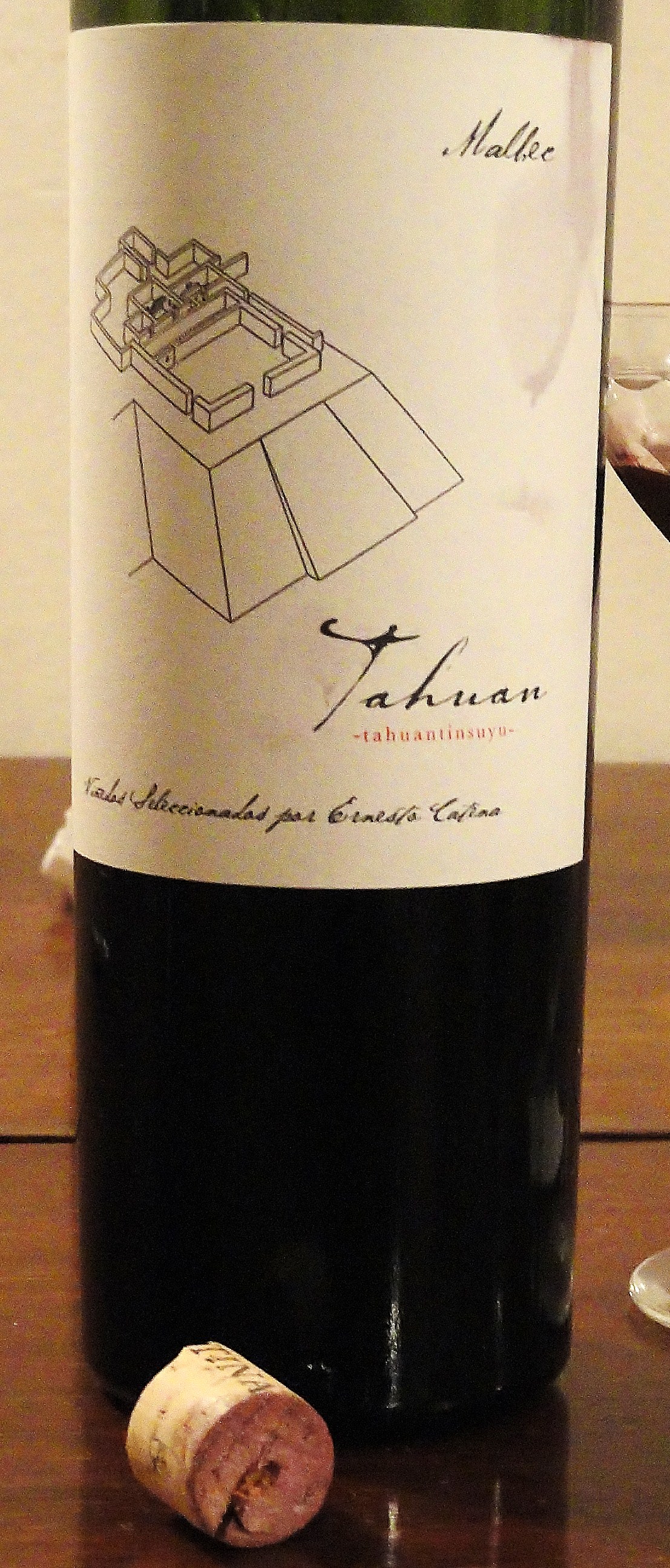 The 2006 Tahuantinsuyo Malbec stuck out to me not only for the label but also the fact it is a special vineyard selection Malbec from Ernesto Catena. Judging from our earlier experiences with Catena wines, we wanted to give this wine a try as well. It had all the characteristics of great Malbec that we were familiar with, the baked raspberry and blueberry but also had a rich purple color with a fringe of ruby.
It had a great amount of fruit but, in my opinion, didn't have much tannic structure or spice to round out the fruit flavors. If you aren't a fan of those characteristics, then this wine is something you might want to try. Instead of a rich steak like a ribeye or a strip steak, I might recommend a tenderloin cut for this wine since the flavors in the meat won't overpower the wine. I might also suggest enjoying this wine all by itself to fully appreciate the fruit forward qualities in the wine.